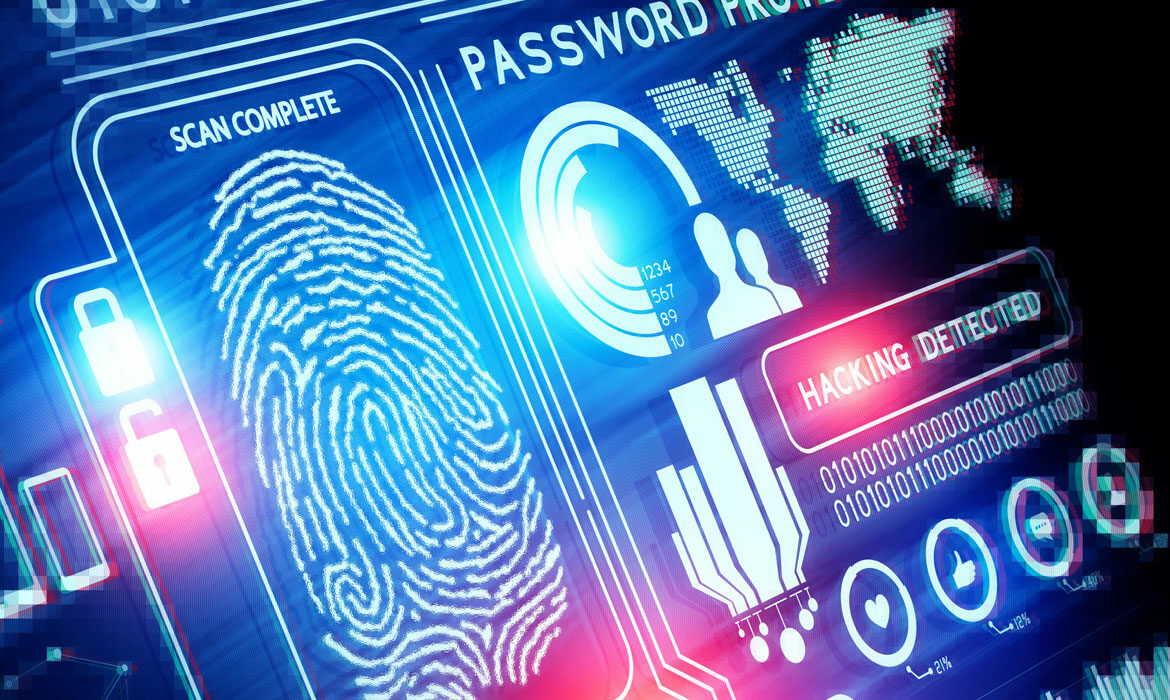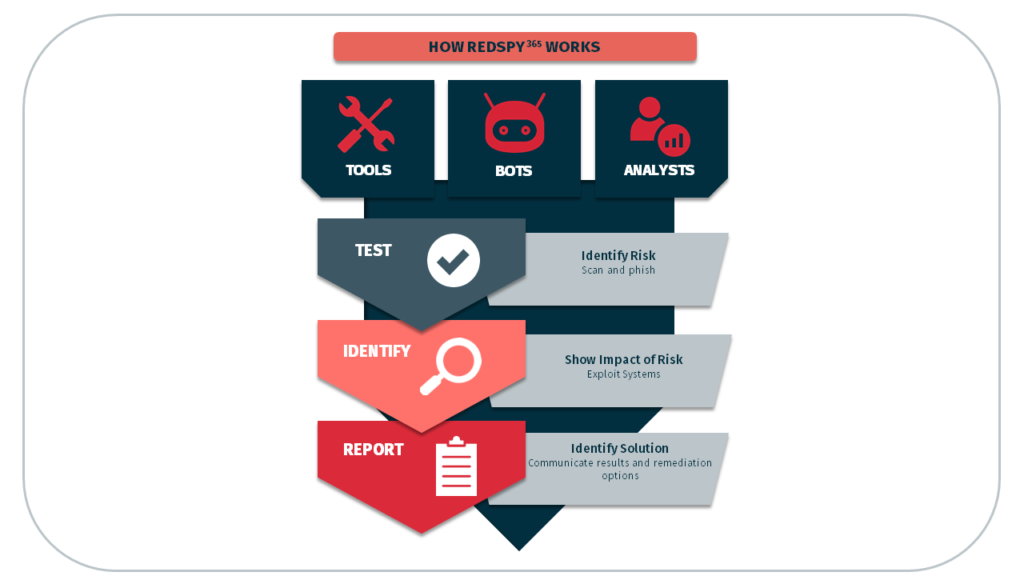 RedSpy365 is the only live, un-simulated, penetration-testing-as-a-service (PtaaS) and attack-modeling platform that is able to mimic specific hacker groups. Low-code bots help security tools to talk together and map complete attacks. Communication between bots occurs via a proprietary system of variables that are passed between security tools via the IRC channel or Slack. When keywords are noted, actions are taken—such as alerting another tool to take a subsequent action, or analyst notification.
RedSpy365 enables security tools to alert one another of important events—then eliminates false positives and duplicates, sorts by criticality, and calculates potential business impacts such as potential economic loss and interruptions to business continuity. RedSpy365 also auto-compares findings to external activity in the cybercriminal world, which further helps prioritize your limited resources.
RedSpy365 integrates with cutting-edge penetration testing and post-exploitation tools that delve much further into potential business impacts than scanning or simulated threat-modeling tools are capable of. Because of this, RedSpy365 is also able to provide much more detailed and specific troubleshooting information to correct potential cyberattack paths. The value of this troubleshooting data is enhanced because it is more likely to address root causes than similar information provided by a simulated threat-modeling or vulnerability-scanning service. Additionally, you are able to retest the threat scenario immediately after making the change to your environment, assuring you in short order that you've resolved the concern.
PCISS-compliant penetration tests, compliance reports, business insights reports, and executive summaries are available. Configuration is customized and can include environments such as hybrid- and multi-cloud, AWS and Azure, on-prem, devops, databases, or IoT.
RedSpy365 is available as a managed service or as a software platform that you can host and manage yourself. Contact us today for a demo and for more information.